May 2018
| Sun | Mon | Tue | Wed | Thu | Fri | Sat |
| --- | --- | --- | --- | --- | --- | --- |
| | | 1 | 2 | 3 | 4 | 5 |
| 6 | 7 | 8 | 9 | 10 | 11 | 12 |
| 13 | 14 | 15 | 16 | 17 | 18 | 19 |
| 20 | 21 | 22 | 23 | 24 | 25 | 26 |
| 27 | 28 | 29 | 30 | 31 | | |
Calendar

Forum rules
Please follow the rules bellow:
Do not flood.
Do not make war.
Do not abuse or spam.
Advertising is not allowed.
Please use English in forum.
User control panel

My Profile
• Information
• Preference
• Signature
• Avatar

Social
• Chatbox
• Friends and Foes
• Memberlist
• Groups

Messages
• Inbox
• PM sent

Other
• Watched topic
Social bookmarking









AVACS English Support Forum

Bookmark and share the address of AVACS Live Chat English Support Forum on your social bookmarking website

I made a site for afghanistan ppl at afghanistan blog service (
www.blog.af)
Afg have not many blog and site, and more afghan ppl use frOm iranian blog services(Blogfa and Persianblog).
blog.af is a new afghan service whose give service To afghanistan ppl
why i made at Afg service?
1-is at afghan service so can give more visitors frOm afghanistan,because google better search.
2-this blog service is not at IRAN and my government can not remove site like Avacs master site
I made with mobile
and i hope my site can do help To Afg ppl
Avacs Afg site
www.AvacsChat.blog.af
how is site?
Moderator








Gender of user

:

Total posts

: 306


Total points

: 508


Reputation

: 6


Birthday

: 1992-08-12


Join date

: 2013-02-14


Age

: 25


Location

: www.9game.com


Job/hobbies

: Student



_________________
9Game In Your Hand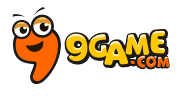 Best Mobile Game In Your life
http://www.9game.com
Moderator








Gender of user

:

Total posts

: 306


Total points

: 508


Reputation

: 6


Birthday

: 1992-08-12


Join date

: 2013-02-14


Age

: 25


Location

: www.9game.com


Job/hobbies

: Student



text about site and avacs to afghani for afg ppl

با سلام بر همه ملت و برادران و خواهران افغانستاني.

من ادريس دانشجوي معماري و عمران از شمال ايران هستم.
من در 17.1.2011 با avacs messenger آشنا شدم و تا الان در اين مسنجر فعاليت ميكنم.
دوستان خوبي از افغانستان و ساير كشور ها در آواكس پيدا كردم و همچنان هم مشتاق پيدا كردن دوست هستم.
به دليل كم بود اطلاعات درباره اواكس در منابع افغاني تصميم گرفتم يك بلاگ آموزشي درباره اواكس در سرويس وبلاگ نويسي بلاگ إي اف افغانستان بسازم.
اميدوارم اين وبلاگ براي شما مفيد باشد.

در نهات روزهاي پر آرامش و شادي برايتان آرزومندم.

با نهايت تشكر،برادر كوچكتان edris
نام كاربري من در اواكس
E D R I S
با آيدي نامبر
111219

_________________
9Game In Your Hand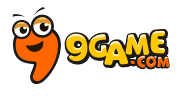 Best Mobile Game In Your life
http://www.9game.com
Moderator








Gender of user

:

Total posts

: 306


Total points

: 508


Reputation

: 6


Birthday

: 1992-08-12


Join date

: 2013-02-14


Age

: 25


Location

: www.9game.com


Job/hobbies

: Student




---
Permissions in this forum:
You
cannot
reply to topics in this forum